About the Trainer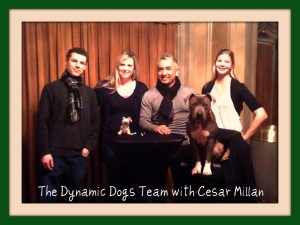 Jennifer Hack
Dog Behaviorist
Certified Professional Dog Trainer
Trainer & On-set Handler for Talent Animals
Owner of Dynamic Dogs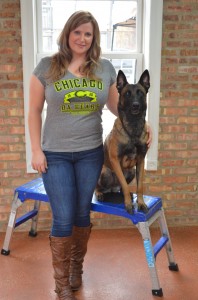 In addition to Jennifer's understanding of dog psychology and behavioral science, her natural ability with animals has led to a busy career as a top tier dog trainer and instructor. She is one of the most well-rounded trainers in the Chicagoland area. Jennifer's educational background is in Clinical Psychology. Growing up working with her family's terriers and competing with her two horses, she became interested in training and animal behavior. Dog training went from being a strong interest and hobby to being a career. Jennifer has been training dogs for over twelve years, has been certified by multiple organizations, and has experience in several venues of training. She started Dynamic Dogs in 2009. A true animal lover, she's often fostering rescue dogs and rehabilitating dogs for rescue groups and humane societies.
PHILOSOPHY: Jennifer's style of training is pragmatic. A good trainer must be able to read the dog, and utilize a training system that is dynamic, engages the dog, and gets them participating willingly. It is important to be consistent with your own behavior- with the end goal being reliable performance and the highest potential of the individual dog.
CREDENTIALS: Jennifer has worked with hundreds of dogs, small and large. In the Chicago area, she has trained dogs hands-on for their owners, including advanced and off-leash, service dogs, and rehabilitation of aggressive dogs. She has extensive experience with board and trains. Jennifer is also experienced in instructing group classes, private obedience, behavioral consultation, and training for rescue groups. Jennifer has trained psychiatric service dogs, alert dogs, and service animals for people with multiple disabilities, autism, and mobility assistance. She enjoys training and handling animal actors on movie and tv sets, print ads, and national tv commercials. She has provided independent expert testimony for court cases involving dog bites. Her expertise has been featured in tv show pilots, local news specials, ABC-7 news, WCIU network, Yahoo Local videos, radio shows, and various other media outlets. She has taught seminars in Chicagoland and internationally. She has titled and placed in competitive dog sports. Jennifer keeps up to date on advances in the field of canine behavior, and has attended seminars and workshops with some of the best trainers in the world. Her goal is to always improve and learn.
Jennifer is a Professional-level Member of the International Association of Canine Professionals (IACP), Association of Pet Dog Trainers (APDT), supporting member of the International Association of Behavior Consultants (IABC), certified AKC Good Citizen Evaluator, and a member of North American Ringsport Association, Schutzhund USA, and Protection Sports Association. In 2007, Jennifer was certified through the Certification Counsel for Professional Dog Trainers (CPDT), earning this credential by demonstrating knowledge and experience in dog training, and a commitment to continuous education. Each professional dog trainer who earns the designation is required to achieve a certain number of hours teaching classes and providing private training before being permitted to sit for a psychometrically sound written examination covering canine ethology, learning theory, animal husbandry, as well as giving references from veterinarians, clients, and colleagues. In her spare time, she enjoys her Belgian Malinois and Dalmatian.
See Jennifer on WCIU.com Dog Training Tips Videos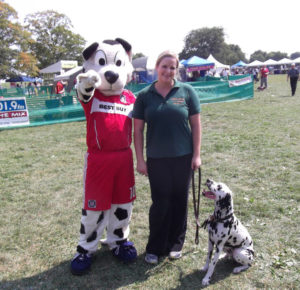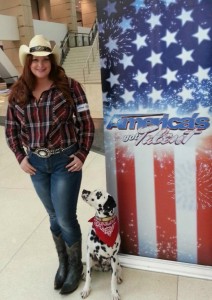 At Lincoln Park
WHO DO WE SERVE? Our trainer works with many varieties of clients, including:
Busy professionals
Veterinarians
People who have tried many other trainers!
New puppy owners
Pre-purchase puppy or rescue adult counseling and dog selection
Those who have obtained a dog from a breeder or kennel
Those who have just rescued a dog
Families who want a well-trained pet that obeys off leash
Those experiencing behavior issues or need improvements in obedience
Individuals with disabilities who need training with a service dog
Those who travel a lot for work and trust their pet with us
Families who want personal and home protection K9s
VIP and high-profile clients
Those struggling with problematic behaviors
Working-dog owners of various disciplines